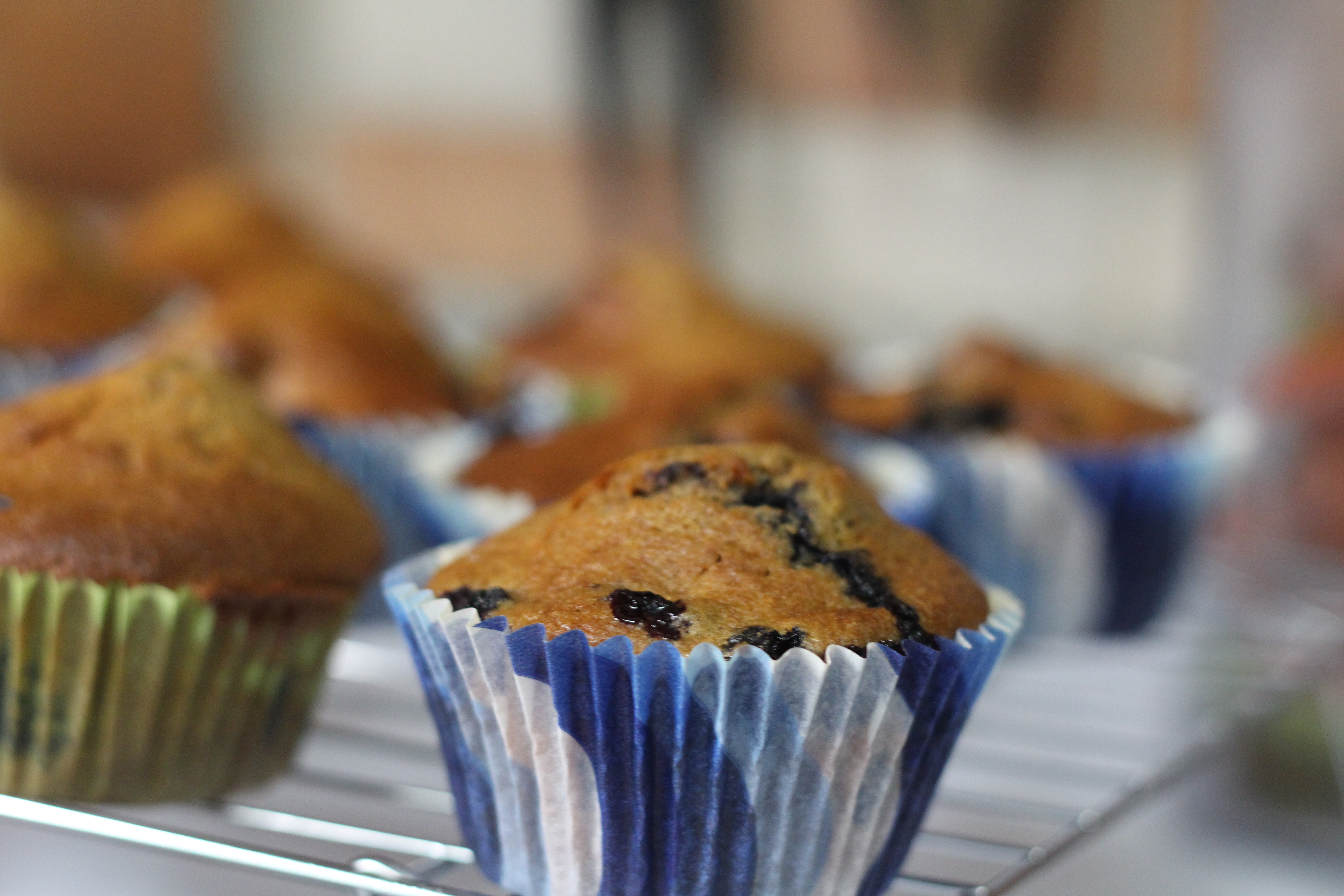 Baby Friendly Blueberry Yogurt Muffins
2017-01-14 22:40:45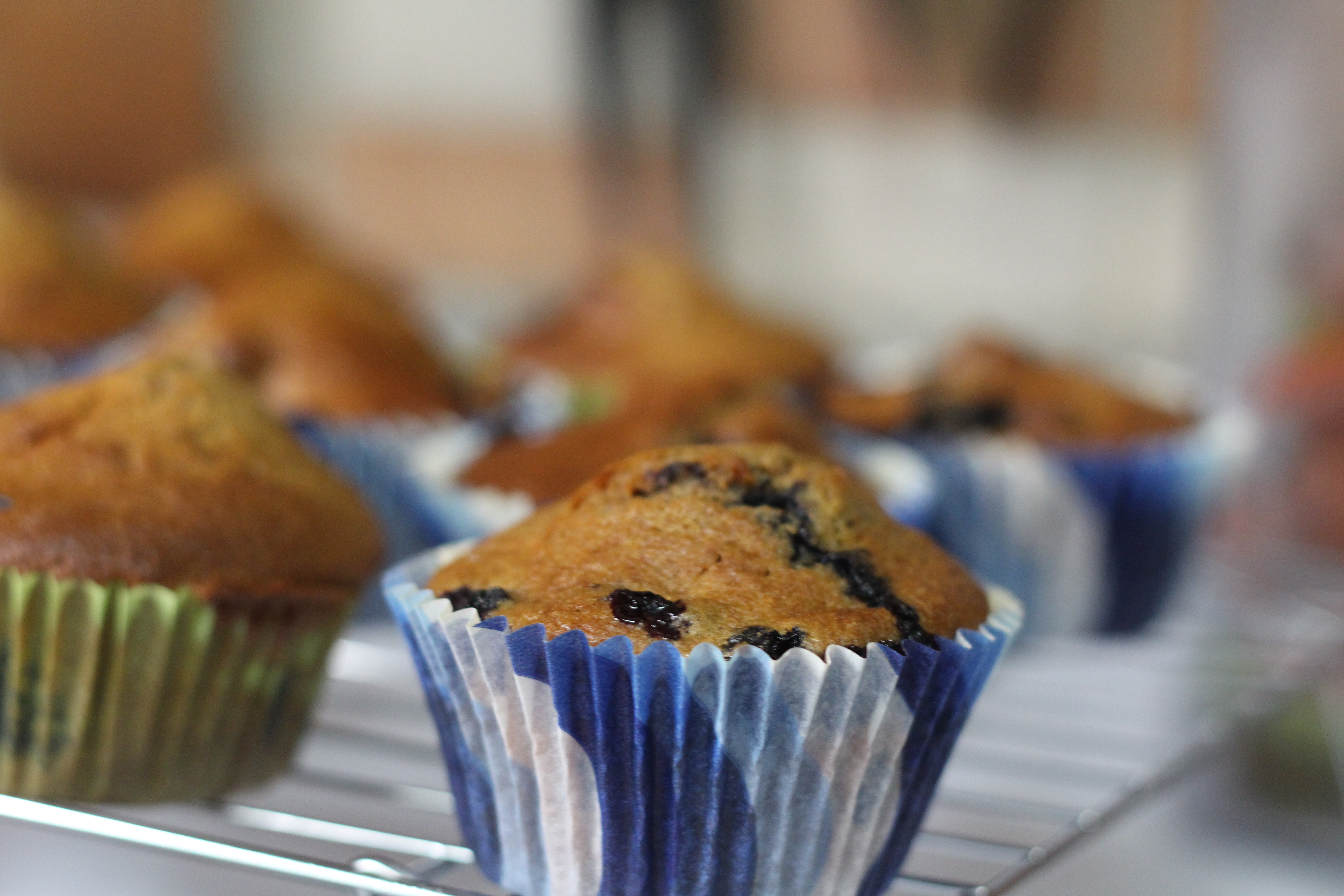 This baby friendly blueberry muffin will be a hit with your little one, and everyone who likes a treat without the guilt.
Ingredients
2 c spelt flour
1 c all purpose flower
1/4 cup + 3 tbls date sugar
1 tbs baking powder
1 tbs baking soda
3/4 tsp sea salt
1/4 tsp vanilla beans
1/4 tsp cinnamon
1 cup of homemade Greek yogurt
1/2 cup of whole milk (for babies less than 8 months use 1/2 cup of water and 1 tsp melted butter)
2 large eggs
1/4 c sugar cane molasses
1/2 c sunflower oil
1 1/4 c blueberries
Instructions
Preheat the oven to 200 degrees Celsius
Put the flours, sugar, baking powder, baking soda, salt, vanilla, and cinnamon in a bowl and whisk them until they are completely combined.
Put the yogurt, milk (or water and butter), eggs, molasses and oil in a smaller bowl, and whisk them until they are completely combined and there are bubbles on the surface.
Push the dry mixture up against the side of the bowl until you form a clear round area in the middle.
While pushing the dry mixture around from the bottom up with a spatula, slowly dribble the wet mixture into the middle.
Fold the mixture just until the flour disappears.
Line a 12-cup muffin tin with paper, or simply grease the cups with oil and lightly dust with flour.
Fill each cup 3/4 of the way.
Bake for 9 minutes.
Reduce heat to 180 degrees Celsius.
Bake for 9 minutes
Remove from oven, and let it cool for 5-10 minutes.
Take the muffins out of the tin, and let them cool COMPLETELY! Resist the urge to try them before they cool or they will fall apart in your hands.
Adapted from Baker By Nature
Homemade or not at all http://homemadeornotatall.com/