Welcome to Homemade Or Not At All, where I am on a quest to make as much food at home as possible. I'm using my skills as a journalist to research the stuff we buy at the supermarket, my love for the kitchen to try out lots of different recipes and my passion for writing to bring it all to you. I hope you join me on my journey to everything
homemade or not at all.
Search
Recent posts
Recent comments
Tag's cloud
Sarah Wali
A journalist looking for the truth in her food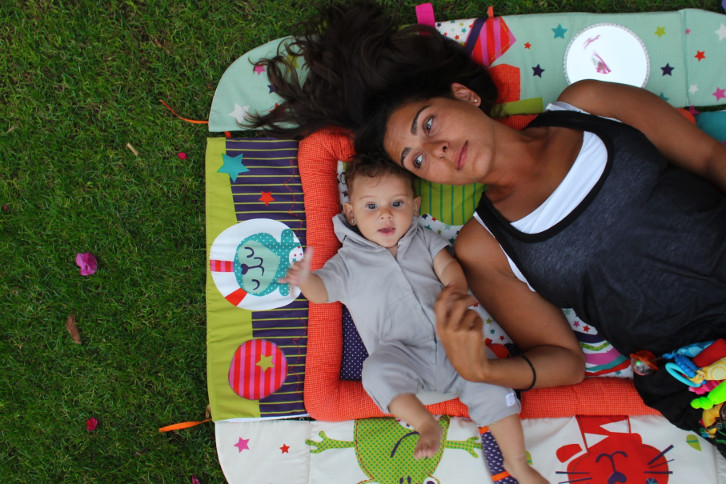 When I met my husband four years ago, I told him I didn't know how to cook. In a previous life in Washington D.C. I had really enjoyed being in the kitchen. But four years before our first encounter I had moved to Egypt to complete an undergraduate degree in journalism. I lived with my aunt in the family building, and I never had to lift a spatula. They got their ingredients from our farm on the Nile Delta, and were masters of their kitchens. I had no time, and could never compare to their culinary skills. So I studied and happily accepted the food put before me, happy to not have to think about where it came from or how it was made.
The food was always better in Egypt. Back in Virginia my dad ran a wholesale halal meat company, so we always had the freshest meats at the dinner table. Produce from the supermarket or wholesale stores was always seriously lacking in flavor though. Whenever we went back to Egypt for the summer we would munch on cucumbers and tomatoes like they were bars of candy. My three siblings and I could finish a case of mangoes in one evening, and there could never be enough fresh figs around.
By the time I got back stateside to start my Master's program at Columbia University, I had buried very deep all of the culinary skills I once had. I tried to get back into cooking and spent the summer with my father and brother in Virginia before school started cooking for them throughout the summer. At one point their dinner consisted of burnt under cooked rice, tough as a tire steak, over salted salad and much too sweet hibiscus juice. My brother teased me for my failed attempts. My poor father was attempting to balance the flavors by eating a forkful of salad with a gulp of juice, but still assured me that it was delicious and to keep trying. At least I had never stopped baking, and could entice them with a chocolate chip cookie after such a crappy meal.
Much as I would have loved to, I couldn't live on cookies alone while in the Big Apple. I made the four hour drive every weekend to see my parents in Washington D.C., and always came back with a cooler full of food prepared by my mom. All I had to do was heat it up on the pan and throw whatever I was having in there. I bounced back and forth between New York and Egypt over the next couple years, always enjoying the delicious foods my mom and her sisters prepared for me.
So when he asked me if I knew how to cook, I told him I didn't and he accepted that as a fact of life. We were in Egypt at the time, where no on had eaten a meal made by me. When he met my family and friends in America though, they told him all about my culinary adventures when I was younger, and my plan to never step foot in the kitchen again was thwarted. He went back to Kuwait, where we eventually got married and now live, and proceeded to outfit our kitchen with the best gadgets. I arrived to a Kitchen Aid mixer and blender, a set of Schmidt Brothers knives and every kind of fruit and vegetable peeler imaginable. I was, once more, entranced by the kitchen and all the fun things I could make in it. Plus, I couldn't wait to start playing with all my new toys.
The first couple of months we lived on strange concoctions like cheddar cheese rice cakes and chicken soup with way too many cardamon pods. Just seven months later though, I participated in a blogger/ writer cooking competition in Kuwait called Project X, and won first place. The Chopped-like competition encouraged me to continue to explore the kitchen even more. Our daily meals got better and I even pulled off an awesome pirate birthday party with a deserted Island buffet. Things started to get really creative by Thanksgiving, with a three turkey extravaganza, and a homemade bread cornucopia!
This blog is my most challenging culinary and writing adventure yet. I've had to revisit everything in my kitchen, rearrange, reorganize and rethink the way I cook our daily meals. Plans are made for our daily supper before the weekend, leaving enough time for prep work before the work week begins. I've set up a photo studio in the kitchen to give you the best views on how to make these delicious treats. I will tap into the skills I learned as a journalist and bring you the facts about the food we are eating, so you can make the best most informed decision for your family's diet.
I am so lucky to have a husband that continues to be my greatest form of support, and a daughter who my biggest driver. What I need now most of all is your feedback, encouragement and more friends on the road to the 8 item or less aisle at the grocery store.
For more on my work as a journalist please check out my personal website SarahWali.com.